Purchase a photography voucher.
A photography session voucher can be an ideal gift.
When you give a photography session voucher you are offering a friend or loved one the opportunity to capture a part of their families' story; which will stay with them forever.
When you give this voucher you are giving a family: a relaxed and memorable session run at their pace; locations that mean something to them; the opportunity to choose from artistically enhanced photographs and sumptuous products; and last but not least; memories that they will have for the rest of their lives and for generations to come.
Vouchers are beautifully printed and contain information about how to book and any additional terms and conditions relating to the type of session you have chosen for them.
Contact me here to purchase your gift voucher now.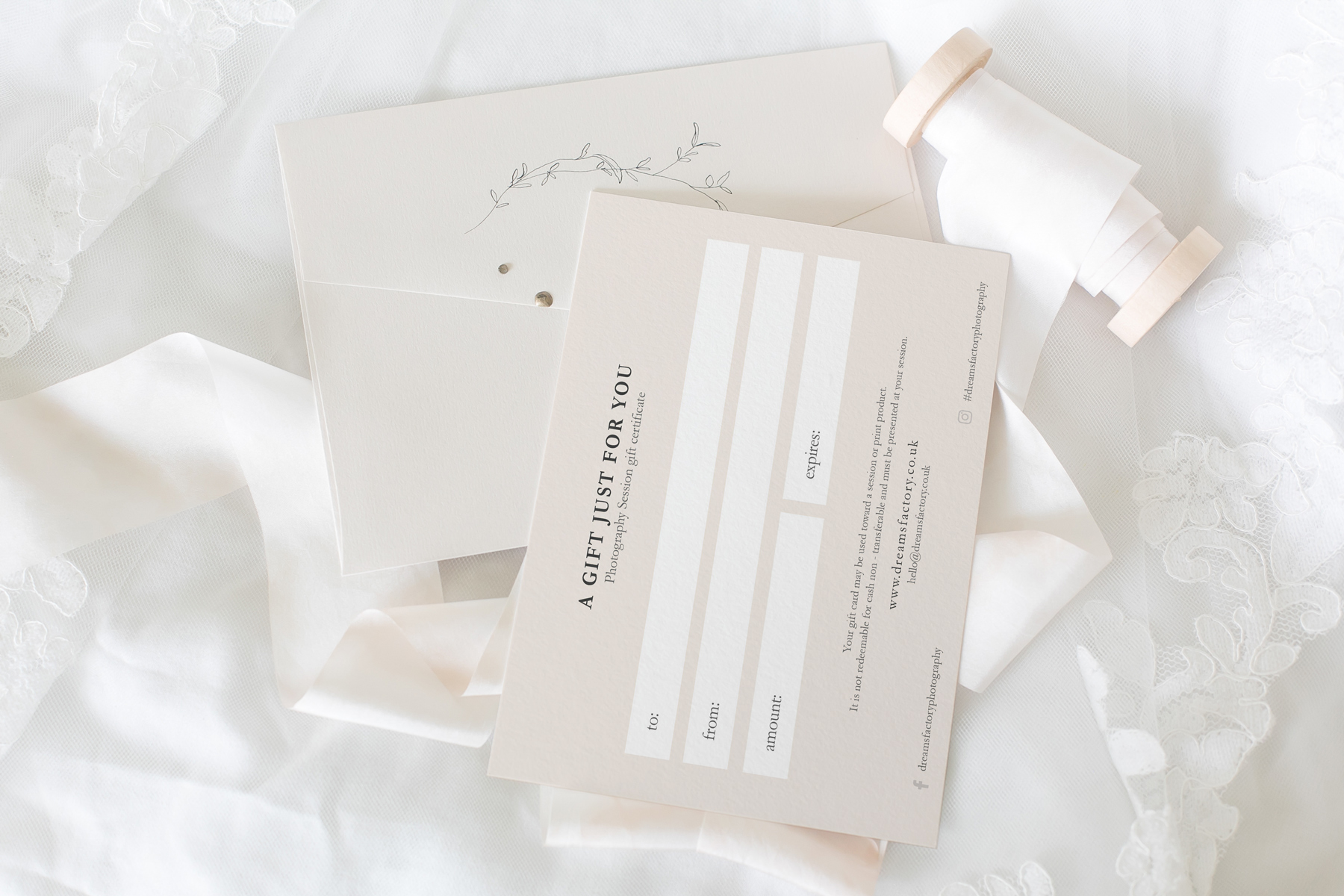 Important information:
Spend some time getting to know about the type of session you are choosing prior to purchasing a voucher. Go to my 'GALLERY' pages by clicking here.
Mini Sessions make a great gift but please note they are restricted to only a few times each season, throughout the year.
Newborn Sessions take place between 5-21 days old. If the gift bearers baby is already born please get in touch to check my availability and to discuss a different type of session if the baby is over one month old.
A gift voucher from Dreams Factory Photography is valid for one year from the date purchased. Please use my contacts page to request a product price list, prior to purchasing any gift voucher.
My Availability:
Session dates and times are subject to availability so please kindly remind the gift bearer to book in as soon as possible to avoid disappointment. The gift bearer will receive booking information with their voucher.
Newborn sessions, in particular, are usually booked up at least one six weeks in advance.
Delivery:
If you are local to Edinburgh, Midlothian, EH37, in most cases your voucher can be hand delivered. If you live outside of the area and would like a packaged voucher posted, there is a small postage charge. Alternatively, I have e-vouchers available with no postage cost.
XoXo,
Marlena